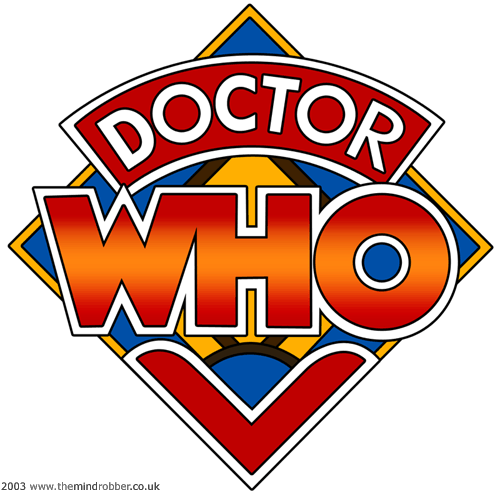 Yep, today is the 43rd anniversary of the first broadcast episode of Doctor Who, way back in 1963, can you believe it? Who's your favourite? What was the worst story? Who screamed the loudest? What baddie had you hiding behind the couch?
To celebrate, we held the Torchwood House Party last Saturday, which was fun and raised a bunch of money towards putting on a new convention, there was a darts competition (which I got beat at in the first round, but it was close!), trivia, animation, and carousing of course, yay!
What else did I do?
Friday night I went to see Flushed Away with T and Xognya - we were actually trying to see the new Bond flick, but it was all sold out of course! Anyway, Flushed Away was really funny, full of little in-jokes - I think my favourite thing was the casting of Sir Ian McKellen as The Toad and Jean Reno as his cousin, Le Frog *grin* I'll likely be buying this one the moment it's out on DVD, yay!
Sunday I went with L to a family thing, his cousin's baby's baptism, which was nice if a wee bit awkward (I felt a bit like I was under a microscope) and then we went to see my parents since we were more than halfway there already. Man, my Dad looks odd without his beard & moustache! He has to keep it shaved off until the radiation treatments are done so the mask fits him, see - and he's been hiding his chin for the past two decades! He really looks like his Mother...
Monday Xognya came over for TV night - Dr Who, Heroes and Life On Mars - and general lazing around. We're gonna keep that going I think, far too much fun.
Tuesday, however, wasn't as much fun - I was at the office until after 9:30 at night just trying to get stuff done, I'm drowning!
So yesterday I deserved fun - Sarah and I went to see Billy Connolly at Massey Hall! He's such a funny man - almost 2-1/2 hours straight, I don't know how his throat handled that! But I have to say, we had REALLY SUCKY SEATS! Yep, I know in the past I've said that there are no bad seats in Massey Hall. I guess that's because I'd never been up in the top tier, off to the right, with the chairs ahead of me kneecapping me - I didn't need a trip to the gym either, the stairs up to our level were a workout in themselves and after sitting for almost three hours with my legs stuck in one position I feel like I was on that adductor at the gym the whole time...